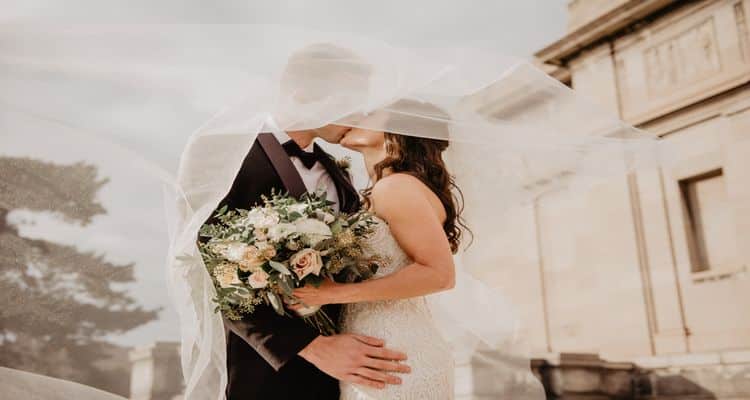 Well, you and your groom-to-be have found each other and agreed on forever. But, the first step towards your happily-ever-after is a very huge, emotional, and meaningful event; it's your wedding, the day when you will become Mr. and Mrs.
No matter whether you've known each other for years or months, love should wait no more. So, stop putting on setting your wedding date and planning for it and start taking action to make it official. How does a month from now seem to you? Don't freak out; a month is more than enough for you to plan the wedding of your dreams.
So, without further ado, here's everything you need to know about planning a wedding in just a month.
Set a clear itemized budget
Once you're done with setting your budget, the rest of the preparations will go smoothly. So, put in some thought and effort to establish a detailed and itemized budget because it will be your guide throughout each step of the last-minute wedding planning.
Start by outlining the big expenses such as the venue, decorations, and vendors. These three will account for a considerable part of your wedding budget percentage. So, set a maximum cost for them, and be generous.
Then, start accounting for the small and hidden expenses, for example, the wedding gown, rings, favors, guests' accommodations, etc. ensure that you include everything to avoid blowing the budget.
Pick the style
After you've got the hardest part of your wedding planning figured out, it's time to think about how you will give your celebration a personal vibe. The wedding style is what will set the tone for the big day and guide all the decoration decisions you will be making, from the table's arrangement to the color scheme.
Get inspired by perusing Instagram and Pinterest, where you will find the top wedding trends for color palettes, décor ideas, and even food choices. Pick a style that mirrors your personality and vibes as well as your husband's. This step is crucial as it will help you narrow down your venue options and save more time.
Choose the location
Now, you must be all set to pick the place where you will tie the knot. Make your mind about whether it will be an outdoor or an indoor wedding, local or destination. No matter what the answer is, you will not be able to tour the possible venues in person due to being pressed for time.
So, you have to turn to plan B and tour them online. Actually, online tours don't differ much from in-person ones. The 360 virtual tours will allow you to explore the probable venues and shortlist your selections to two or three maximum. To make the best use of time, tour the venues that made it to the end only in person and make your final call.
Check your state's marriage laws
Okay, you've set your budget, figured out your wedding style, and settled for the venue of your dreams; now it's time to get right with the law. However, you must remember that the law isn't the same in all states. So, it would help if you get to know yours to know how you should proceed with the rest of the steps.
For instance, suppose you live in California, your marriage license is valid for 90 days, and there's no waiting period before using and obtaining the license. Unlike New York, where the license is valid for 60 days, and there's a 24 hours waiting period before using it.
Hire your vendors
The big day won't succeed without using some wedding help. Your dream team, the vendors, are key players in your wedding success. But we got to be honest with you, finding a full group of vendors won't be easy in the case of a last-minute wedding. So, you have to expand your search scale and look online, ask your acquaintances, and even consult a wedding planner.
Your dream team must include a wedding decorator, photographer, videographer, DJ, caterer, cake baker, makeup artist, etc. So, there's a long quest waiting for you.
Shop off the stores
Since the time is ticking really quickly, and you're planning a wedding in a month, you will be compelled to make a lot of compromises. So, considering a custom-made wedding dress, time is not your ally. Instead, you have to turn to online shops, where you will be able to shop for your dream gown from the comfort of your home without wasting your precious time. And chill, there's a variety of designs and models on online stores. The dress of your dreams might be only a click away!
Buy your rings
The wedding ring is the symbol of you and your partner's endless love and commitment. Just like the wedding dress's case, there's no time to waste designing a custom wedding band. So, you better head to a local jeweler or even shop online!
Ensure that you order the rings as early as possible as the long be waited ring might need resizing, which will also take at least a week.
Invite your guests
Well, it's now getting real, and the final countdown has started. So, your loved ones should get ready to attend your big day. While wedding invitations are usually sent six to eight weeks before the wedding, in your case, a week or maybe two in advance is advisable.
Online invitations are a great and time-saving option since you have no time to waste running from one print shop to another and waiting for the invitations to get ready and delivered to guests. You will be able to design your own digital invitations and share them with loved ones online.
Get married
All the stress you've experienced and the effort you've put in throughout the month prior to your wedding will now pay off. You managed to plan a perfect day in just a month. So, it's now to chill and celebrate your achievement with your partner because you two have earned it.
Plan your honeymoon!
After hard times of planning, having a perfect wedding needs an additional treat other than a successful celebration. Those who have a last-minute wedding should enjoy all the privileges of newlyweds, a honeymoon!
Think about all the places you two have ever dreamed about visiting and search for honeymoon offers and packages available online; it's never too late to plan for a honeymoon.
In a nutshell
Well, it turned out that planning a wedding in a month isn't as hard as it seems. By following the wedding tips we put together for you, we guarantee you a successful wedding experience. Make sure you enjoy each minute of the preparations because it's one of the most joyful challenges you will face in your life.